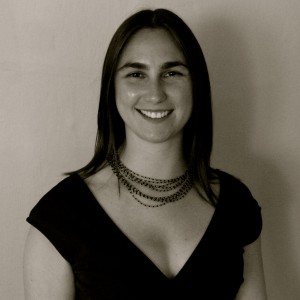 Kelly Braun founded Kelly Braun Design in Tacoma, WA in March of 2011.
Kelly has always been interested in the spaces and physical world around her. At a young age she knew she had an interest in design and skills in visualizing 3-dimensional spaces.  This was reaffirmed in the interior design, art and drafting classes she took in high school. With definite direction of her future career goals, she searched for a university that could offer degrees in both interiors and architecture.
She grew up in the suburbs of Detroit, Michigan where she also went to school at Lawrence Technological University (LTU); a small private college that focuses on architecture and engineering. Through persistence and hard work, she attained two degrees with honors in 5 years through the Dual Degree program at LTU – a Bachelors of Science in both Interior Architecture as well as Architecture. For 4 of the 5 years she worked part-time as an intern then as a jr. interior designer for Greiner, a local Architecture & Engineering office (later merging with URS, Corp). The office primarily provided services to K-12 public schools. The office grew by leaps and bounds during her time there. She worked with some wonderful people and stayed on after graduation for two years.
From Michigan she moved to San Francisco then Chicago each for about 4 years where she lived and worked. She took advantage of what each city presented aesthetically  as well as capitalized on  the variety of projects each office provided (specifics can be found under the Resume tab). In addition, she traveled  for vacations to Spain in 2002 and in the UK in 2006 where she visited Dublin, London and traveled throughout Scotland. While living in Chicago, surrounded by decades of amazing architecture, Kelly decided that she would begin the journey of obtaining her architectural license, thus adding to her previous accomplishments with the national interior design qualifications (NCIDQ) certification in 2003 as well as the Leadership in Energy & Environmental Design (LEED) Professional Accreditation in 2004.
In August of 2008 she married and moved to Tacoma, Washington where she and her husband would begin a new life together in a place where they would be surrounded by a beautiful landscape mountains and water. Unfortunately this was the exact time the economy crashed. While looking for a new job in her new town, Kelly got involved in the local chapter of the AIA-SWW (American Institute of Architects of Southwest Washington), the Emerging Leaders Group, the Young Professionals Network as well as volunteered for Habitat for Humanity, Rebuilding Together and a community group that puts together a local urban design lecture series called Conversations Re: Tacoma. Her dedication to AIA events and programs lead to her being voted onto the 2011 & 2012 AIA-SWW board of directors while continuing to pursue her architectural license.   After some temporary jobs and graphic design side jobs, she decided that her passion for design was too strong to lay dormant waiting for the building design job market to rebound and started her own company where she worked with some wonderful architects and individuals assisting them with their design projects. After consulting for 3 months at LMN Architects she agreed to join them as an employee and has been working on some exciting projects collaborating with teams of greatly talented and creative people.